1. To enable the Email user's feature, please contact enterprisesolutionssupport@gettyimages.com for more information.
2. Once this function has been enabled, go to "Settings" > "Email users".
3. To create a new email, click "Create Email".
4. A new window will open, with three different tabs "01. Compose", "02. Recipients" and "03. Review". In the first menu "01. Compose" you will see a page where you can create your email.

5. Complete the "Subject Line" and the "From" form with your name (optional). Then drag and drop from the menu on the right side of the page, the elements that you would like to add to your email. For example, "Text" and "Images". If you select images, you will have the choice to upload images from your computer or add a CDN link.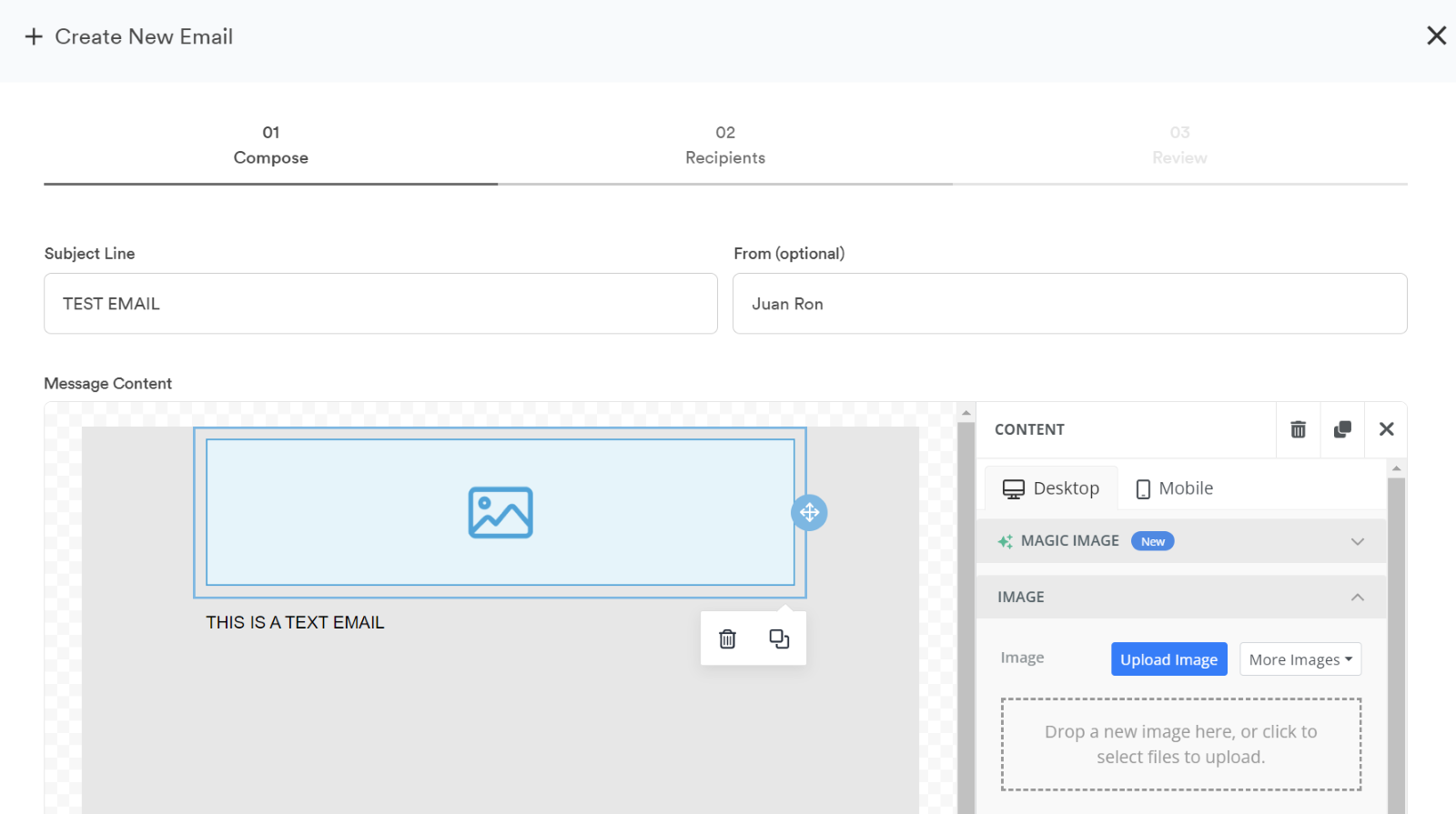 When you add the text element, you will be able to enter text and edit the content. You can change the size, format, font type, colour, among other things.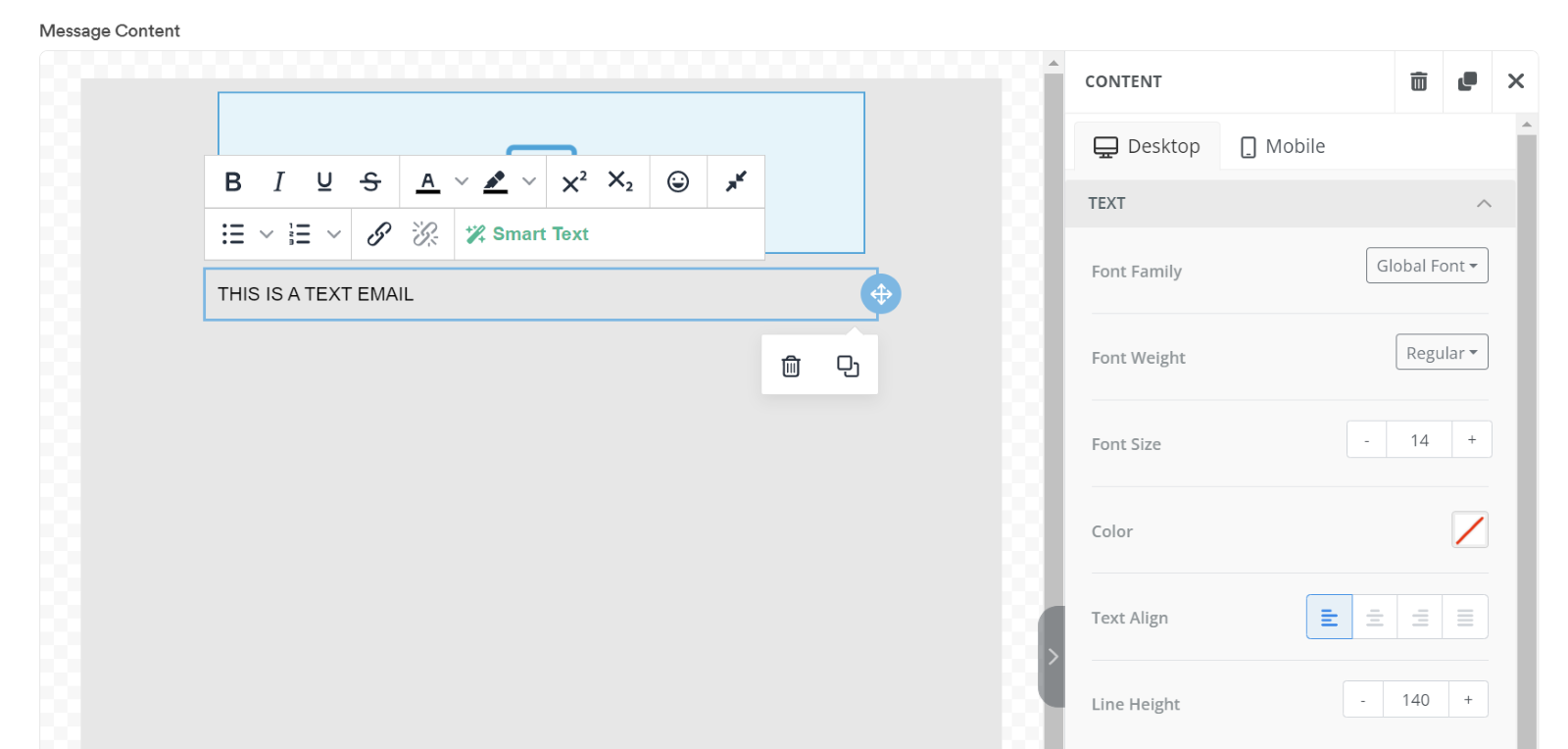 6. Once you're happy with your email, click the tab "02 Recipients". Select the "User Permission Level" of the recipients, and then the Library or Collection where they belong. This will tell the system which users will receive this email. You need to select at least one type of permission level and one Library or Collection to move to tab 03.
7. In the "03. Review" tab, you'll be able to review your email. You also have the option to send a test email to yourself by clicking the link, "Send a test to myself". When you click this option, you will save the email as draft and send a test email to the email account associated with your profile.
8. When you are ready to send your email, click "Send Email"
TIPS:
You can

save an email as a draft

,

make changes later a

nd send it. To edit a draft,

click

the

pencil

icon.
You can also

duplicate a draft email

. This is especially helpful when working with templates. You can create a template email that every admin in the organization uses and save it as a draft. Then, when an admin would like to use it, they

can

copy the template, edit the email, and send it. This way, you can create consistency in all your communications.

You cannot

duplicate a sent email and

save

it as a draft.
If you have any questions about the Send email feature, please contact enterprisesolutionssupport@gettyimages.com.